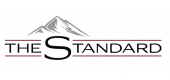 Create an Account to Begin
-
In order to start an application for this group booking reservation, you need to first select a unit.
Search Floor Plans
Set the Standard for luxury living and start your application below. You will be able to save your progress and come back anytime to check on the status of your application or proceed to sign your lease.

Before you get started, it is important to have some information handy. You will need to provide your address, ID number (driver's license, passport, Visa, etc.), bank account or debit/credit card for application fees due and information for your guarantor.

What is a guarantor? We require a guarantor as part of your application. This will be someone who is financially responsible for your Housing Contract such as a parent or guardian, but cannot be a current resident. If you do not have a guarantor and wish to apply as an International Applicant or Self Qualify application type, you will need to meet our income/credit requirements.
To review our Rental Criteria, view and agree to the Terms & Conditions below.
We look forward to having you as resident at The Standard Flagstaff!